Internet Setup
---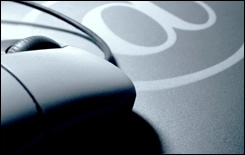 Does your internet service seem slow?

Want to upgrade your current internet service or change your Internet service Provider. We can do the internet setup for you. Eric's Computers will guide through the whole process.
We will help you find the best high-speed connection at the lowest price in your area. Next we will come to your home or business and help you setup everything, From a firewall to new e-mail addresses.
This includes migration of any data, e-mail, contact lists, or internet settings. Eric's Computers is constantly monitoring ISP's for best price, reliability, and service. We have no alliance with any internet service, ensuring unbiased decisions based solely on client needs.